China Pharmaceutical University, Apr. 8, 2017: As one of the annual events, the Second CPU International Cultural Festival kicked off in the morning. The event is hosted and sponsored by CPU Office of International Exchange & Cooperation, and organized by Student International Cultural Association (SICA) & International Students Union (ISU).
The cultural festival was held outdoors in Cafeteria 2 Square. It featured about twenty student groups from around the campus. The showcase included international and Chinese multiethnic booths, international and multiethnic dance and music performances, games, costumes, artifacts, and samples of international cuisine.
The opening speech was made by Dr. Hengsheng FU, Vice Secretary of CPU CPC Committee & Secretary of its Discipline Inspection Committee. At the ceremony were also guests from the provincial government and the local universities, including Mr. Xiaonan Yu the Deputy Director of International Exchange & Cooperation of Jiangsu Provincial Department of Education and deans of schools of international (overseas) education from Nanjing University, Southeast University, Nanjing Normal University, Nanjing University of Science & Technology, Nanjing University of Information Technology, etc. The opening ceremony also saw the attendance of Prof. Feng FENG the director of CPU Academic Affairs Office, Ms. Baoling ZHANG the Director of CPU Student Affairs Office, Ms. Xinping CAO the Director of CPU News and Information Office, Mr. Zhenhua WU the Deputy Director of CPU Securities Office, Dr. Xiaoyuan XU the Director of CPU Office of International Exchange & Cooperation, and Prof. Zhixiang SHI the Deputy Director of CPU Office of International Exchange & Cooperation.
In his speech in English, Dr. Hengsheng FU said, This is an excellent opportunity for international student groups to promote their cultures to the rest of the CPU community. It is our hope to create an opportunity for students to come together to celebrate and share their rich cultural heritages. It is CPU's great opportunity to promote cultural diversity on campus. Prof. Wenshu ZHAO, the dean of Overseas Education School of Nanjing University, also made a speech, acknowledging the great importance of cultural festival, This intercollegiate event is a platform for students from different universities to get to know each other. It provides entertainment as well as an educational experience for students, making studying at CPU an enriching experience.
Written by Qi LIU
Dragon Dance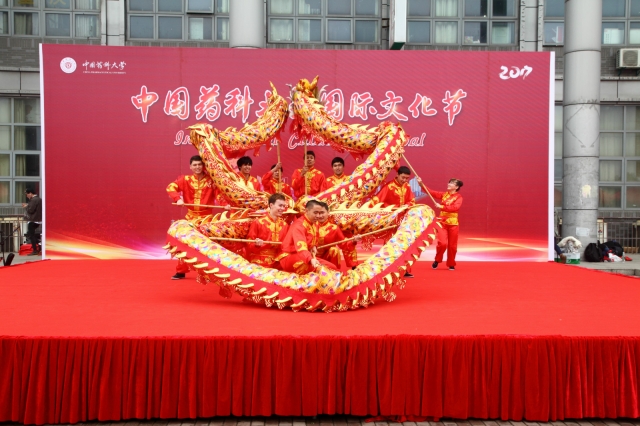 Nanjing --a song by students in English-taught program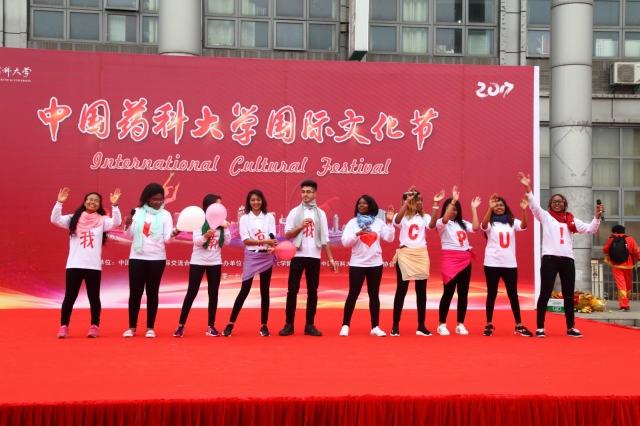 Pakistani Booth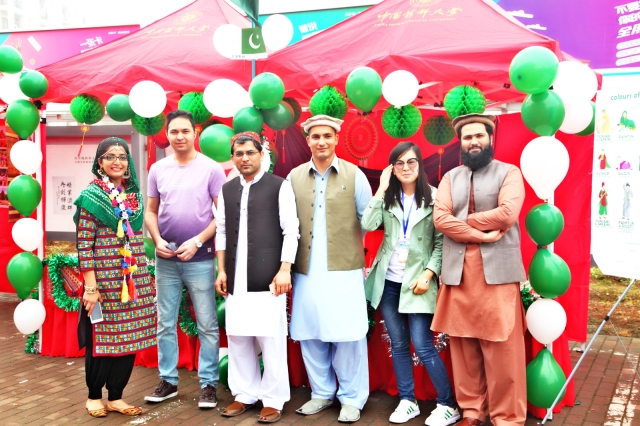 Laos' Booth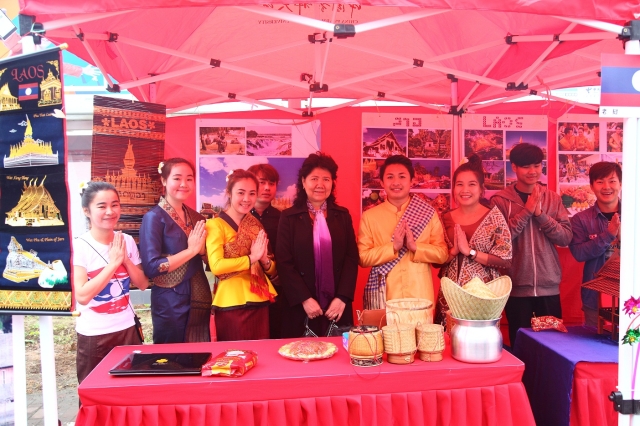 Cambodian Booth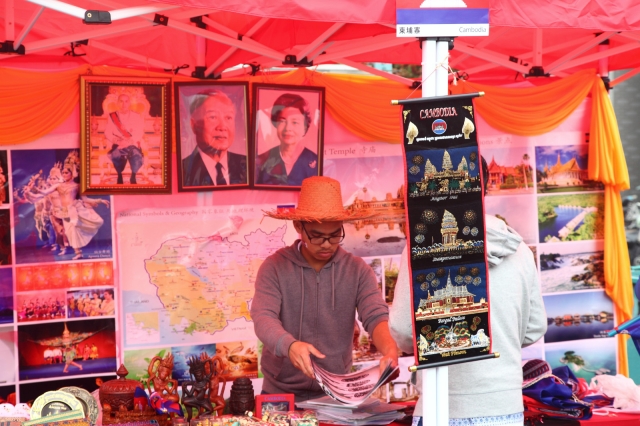 Pakistani Hand Painting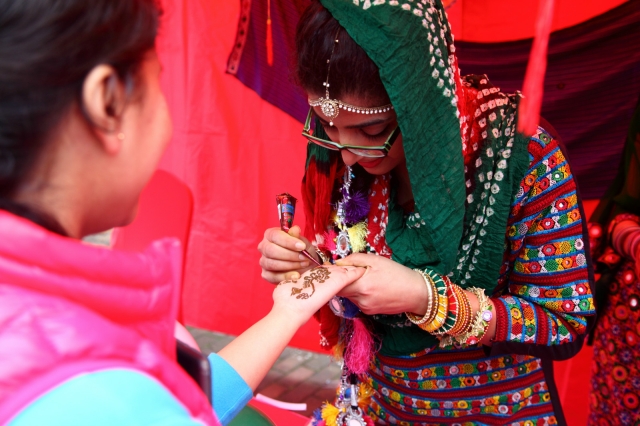 Performers of Chinese multiethnic groups, CPU leaders and guests