On the 22nd of April 2016, China Pharmaceutical University hosted its Third International Students Academic Forum, whose theme is World Pharmacy Education. The event took place on the 2nd floor of the Auditorium, Conference Center, Jiangning Campus and it started at 6:30PM.

Several distinguished guests were invited as judges for the occasion and amongst them were Prof. CHEN Yijun from School of Life Science and Technology, Prof. LI Zhiyu Vice dean from School of Pharmacy, Prof. ZHAO Guanghui, Vice Dean from Foreign Languages Department, Prof. XU Fengguo, Vice Dean from Graduate School, Prof. XU Xiaoyuan, Director of International Office, and Prof. SHI Zhixiang, Deputy of International Office. Prof. SHI first gave an opening speech and introduced the early history and statistics of CPU back then in the 1950s and the current achievements and goals in international student's education.
International students from 11 countries submitted papers and competed for the prizes. The top six were selected to present their papers on the forum and they are papers from Lesotho, Nigeria, Sierra Leon, Rwanda, Yemen, and Zimbabwe while one more paper from India was selected to present on the forum outside the competition. The presentations cover an introduction to different countries with medical and pharmaceutical overviews, pharmaceutical education in that country and its differences between China, and pharmacy graduates employment, and market demands and suggestion(s) to the cooperation in pharmaceutical industry and education between China and your country. Each presenter was given a maximum of 13 minutes to present their papers and afterwards the audience was granted the opportunity to ask the reporters two questions related to his or her presentation. All the presentations were rated by the judges.
All participating countries did exceptionally well while every competition requires crowning of winners. Finally, the first prize was awarded to the paper from Sierra Leone, 2nd prize to Lesotho and Zimbabwe, and 3rd prizes to Yemen, Nigeria and Rwanda. The forum provided a unique opportunity for both Chinese and international students to share knowledge, discuss important issues and deepen our understanding of pharmacy education in different countries of the world.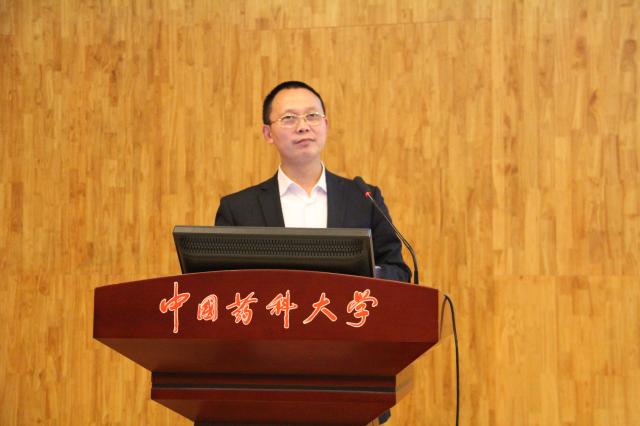 Opening speech from Deputy Director SHI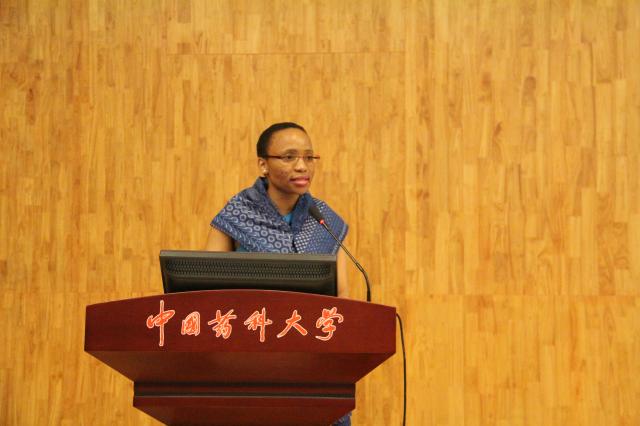 Presentation by Ms. SOORO MOPA ALINA from Lesotho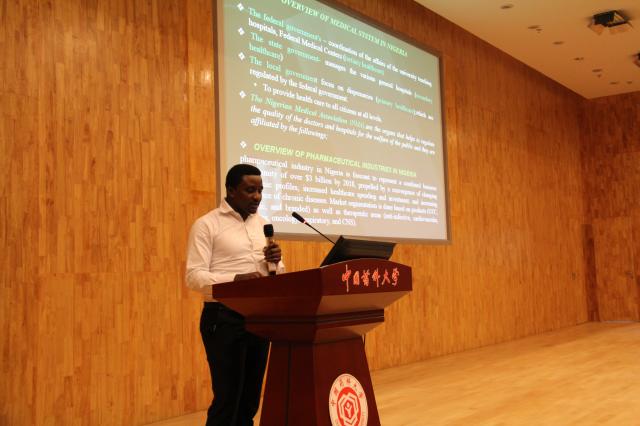 Presentation by ALI DANIEL CHIKERE from Nigeria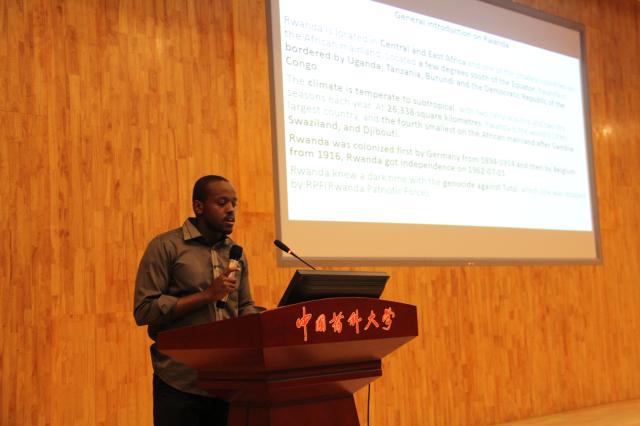 Presentation by SEMUKUNZI HERVE from Rwanda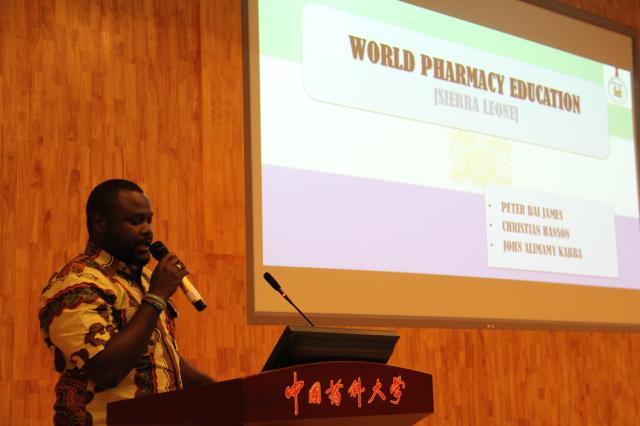 Presentation by JAMES PETER BAI from Sierra Leone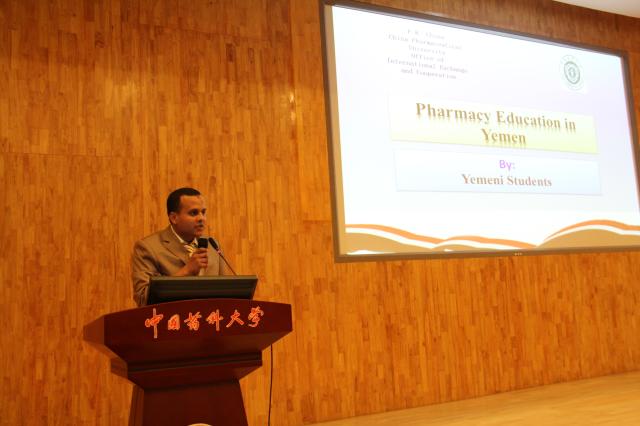 Presentation by AL-MOGAHED MAGED ABDULQADER MOHAMMED from Yemen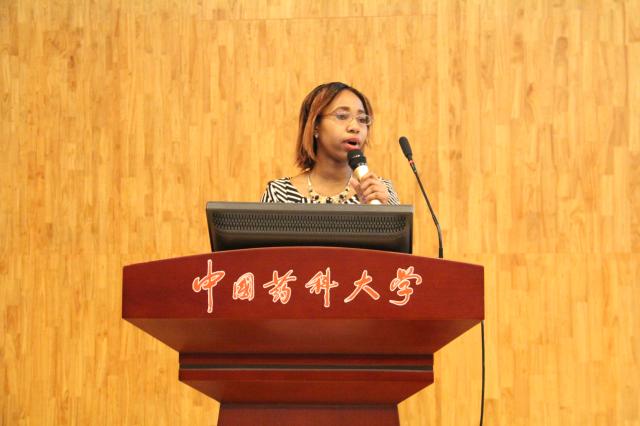 Presentation by KUDZAI CHIFODYA from Zimbabwe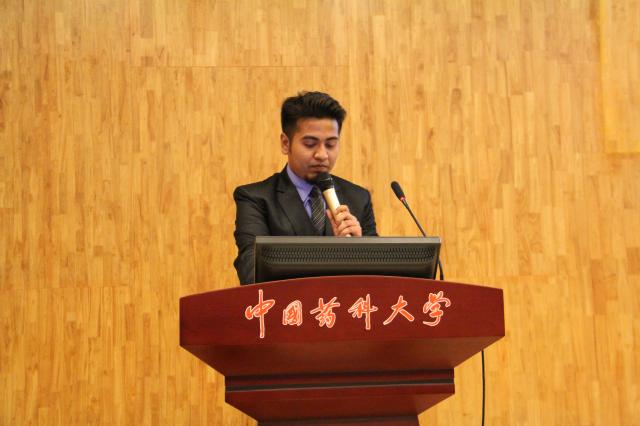 Presentation by SEN CHAUDHURI ARKA from India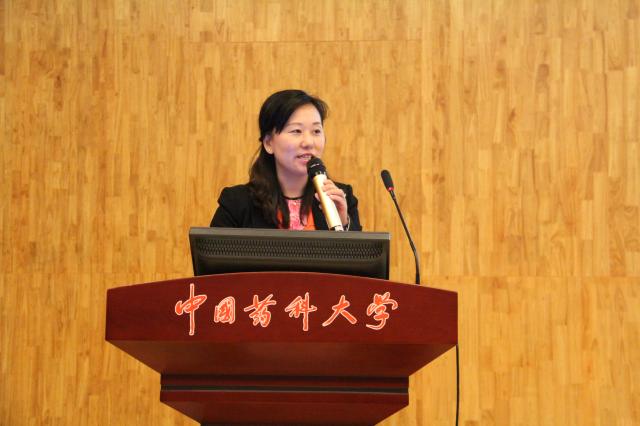 Director Xu announced the results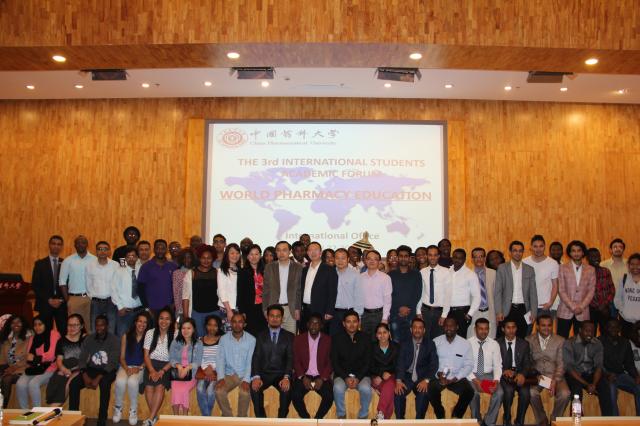 Group Photo
Presentation to share among all students:

1-Presentation from LESOTHO.pptx

2-Presentation from Nigeria.pptx

3-Presentation from Rwanda.pptx

4-Presentation from Sierra leone.pptx

5-Presenation from Yemen.pptx

6-Presentation from Zimbabwe.pptx

7-Presentation from India.ppt