China Pharmaceutical University, April 28th, 2017: The 4th International Students Academic Forum was hosted by its Office of International Exchange and Cooperation with coordination from ISU, the International Students' Union, in Jiangning Campus Conference Center. This forum, with the theme of Opportunities and Challenges Facing Young Investigators in Pharmaceutical Research, attracted more than 200 students from CPU, Southeast University, Nanjing University of Chinese Medicine and Shenyang Pharmaceutical University. The opening ceremony saw the attendance of CPU President Maode LAI, Vice-President Zhenghua WANG, Yue LIN the Director of International Cooperation and Exchange of Jiangsu Provincial Department of Education, Xiangjing CHEN the Director of Higher Education and Teacher Training Office of Nanjing Municipal Bureau of Education. The opening ceremony was chaired by Xiaoyuan XU the Director of CPU's Office of International Exchange and Cooperation. Deputy Director Zhixiang SHI served as the interpreter.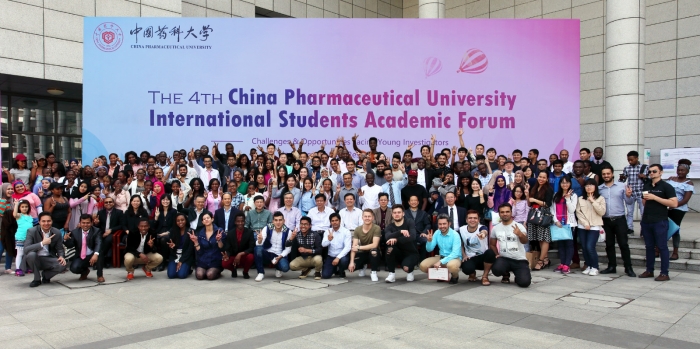 In the opening speech in English, President LAI expressed his congratulations and wishes to the convening of the 4th International Students' Academic Forum, with the hope that the forum could closely follow its theme, actively promote the scientific exchange among international students and build an exchange platform for pharmaceutical research. Congratulations also came from Director LIN and Director CHEN through their speeches, with the sincere hope that the provincial and municipal scholarship winners would study hard to become outstanding talents for the future.
The forum started with a keynote presentation from Professor Hao FANG from Shandong University Qilu College of Medicine. Besides, it included 10 academic presentations and 20 posters, which attracted the attention and interest from the faculty and students, with heated discussion throughtout the Q&A session. Panel of judges for the student presentations included Prof. Hao FANG, Deputy Director of Scientific Research and International Exchange of Shandong University Qilu College of Medicine, Director Hongyu CAI from International Exchange Office of Shenyang Pharmaceutical University, Professor Yubin ZHANG from CPU School of Life Science and Technology, Professor Jing YAO from CPU School of Pharmacy, Associate Research Fellow Hui YE from CPU Institute of Pharmaceutical Sciences, Director Xiaoyuan XU and Deputy Director Zhixiang SHI from CPU Office of International Exchange and Cooperation.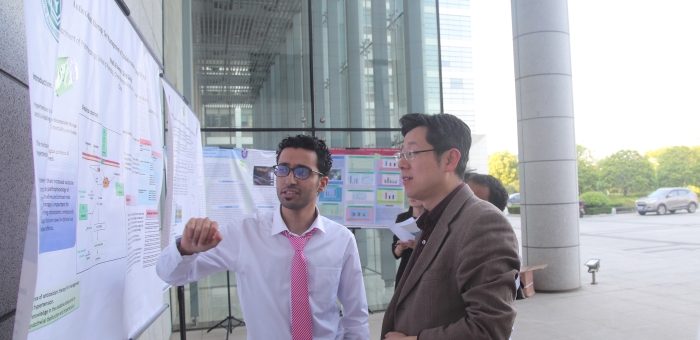 A scholarship-awarding ceremony for foreign students was held, with the certificates being conferred by Vice President Zhenghua WANG, Director Yue LIN, Director Xiangjing CHEN and other leaders present for the winners of Chinese Governmental Scholarship, Jiangsu Provincial Jasmine Scholarship, Nanjing Governmental Scholarship and CPU President Scholarship. Mr. Khan Ghulam Jilany and Ms. Baidoo Sarah Ama, two representative scholarship winners, also made speeches to express their heartfelt gratitude to the government and university for the support and expressed their willingness to work diligently in return for public health.
This annual forum has achieved the desired effect to enhance the interest of foreign students in scientific research as a good platform of academic exchange for international students.
Written by Qiaoyuan ZHANG, translated by Qi LIU and proofread by Zhixiang SHI