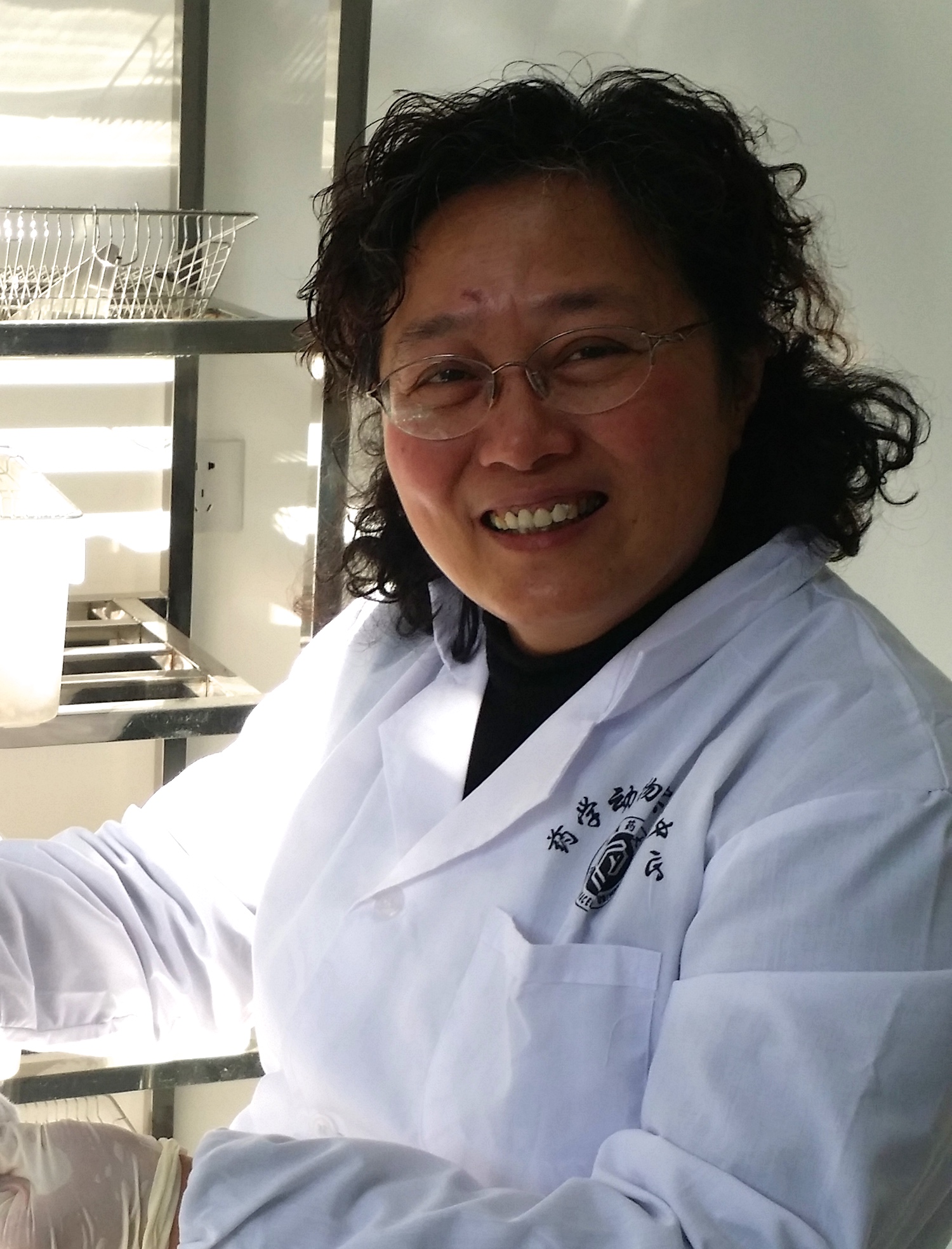 CHEN, ZHEN
Professor of Pharmacology
Director of The Pharmaceutical animal experimental center Deputy DirectorofLab Center of Pharmacy & Medicine
School of Pharmacy
Phone: 86-025-83271181
Email: czcpu@163.com
Research Summary
Professor CHEN's research focuses onBiochemical and pharmacological studies on liver and metabolic diseases. She has undertaken or participated in variousprojects of national, provincial and ministerial level. She recently published a paper as the first author in PNAS, aninternational journal, which has great effect on the study of pathological mechanism and intervention measures of inflammation related diseases, such as coronary atherosclerosis, metabolic syndrome and tumor.
Education
2005 Ph.D., Pharmacology, China Pharmaceutical University
1986 B.S., Pharmacology,Shanghai Medical University
Academic Experience
2011- Professor of Pharmacology, School of Pharmacy
Awards and Honors
1993 Third Prizefor Science and technology progress of the State Education Commission
Undertaking or participating in variousprojects of national, provincial and ministerial level
Publications
Books
1、JI Hui, CHEN Zhen, et al.Pharmacology.Publishing House of Southeast University (First Edition).
2、QIAN Zhiyu, CHEN Zhen, et al. Experiment and Guide for Pharmacology.China Medical Science and Technology Press (Third Edition).
Papers and Articles
1、Xianjing Li, Duowei Wang, Zhen Chen, et al. Gαi1 and Gαi3 regulate macrophage polarization by forming a complex containing CD14 and Gab1. PNAS, 2015, 112(15): 4731-4736.
2、Yong Yang, Xian-Jing Li, Zhen Chen, et al.Wogonin Induced Calreticulin/Annexin A1 Exposure Dictates the Immunogenicity of Cancer Cells in a PERK/AKT Dependent Manner. Plos One, 2012, 7(12): e50811.
3、Rong Fu, Zhen Chen, et al. XJP-1, a novel ACEI, with anti-inflammatory properties in HUVECs. Atherosclerosis, 2011(219): 40–48.
4、JL TIAN, X KE, Z CHEN, et al. Melittin liposomes surface modified with poloxamer 188: in vitro characterization and in vivo evaluation. Pharmazie, 2011(66): 362–367.
5、Li Zhao, Zhen Chen, et al. Developmental toxicity and genotoxicity studies of wogonin. Regulatory Toxicology and Pharmacology, 2011(60): 212–217.
6、Li Zhao, Zhen Chen, et al. Synergistic effect of 5-fluorouracil and the flavanoid oroxylin A on HepG2 human hepatocellular carcinoma and on H22 transplanted mice. Cancer Chemother Pharmacol, 2010, 65(3): 481-489.
7、X PANG, Z CHEN, et al.Potential of a Novel Polysaccharide Preparation (GLPP) from Anhui-Grown Ganoderma lucidum in Tumor Treatment and Immunostimulation. JOURNAL OF FOOD SCIENCE, 2007, 72(6).