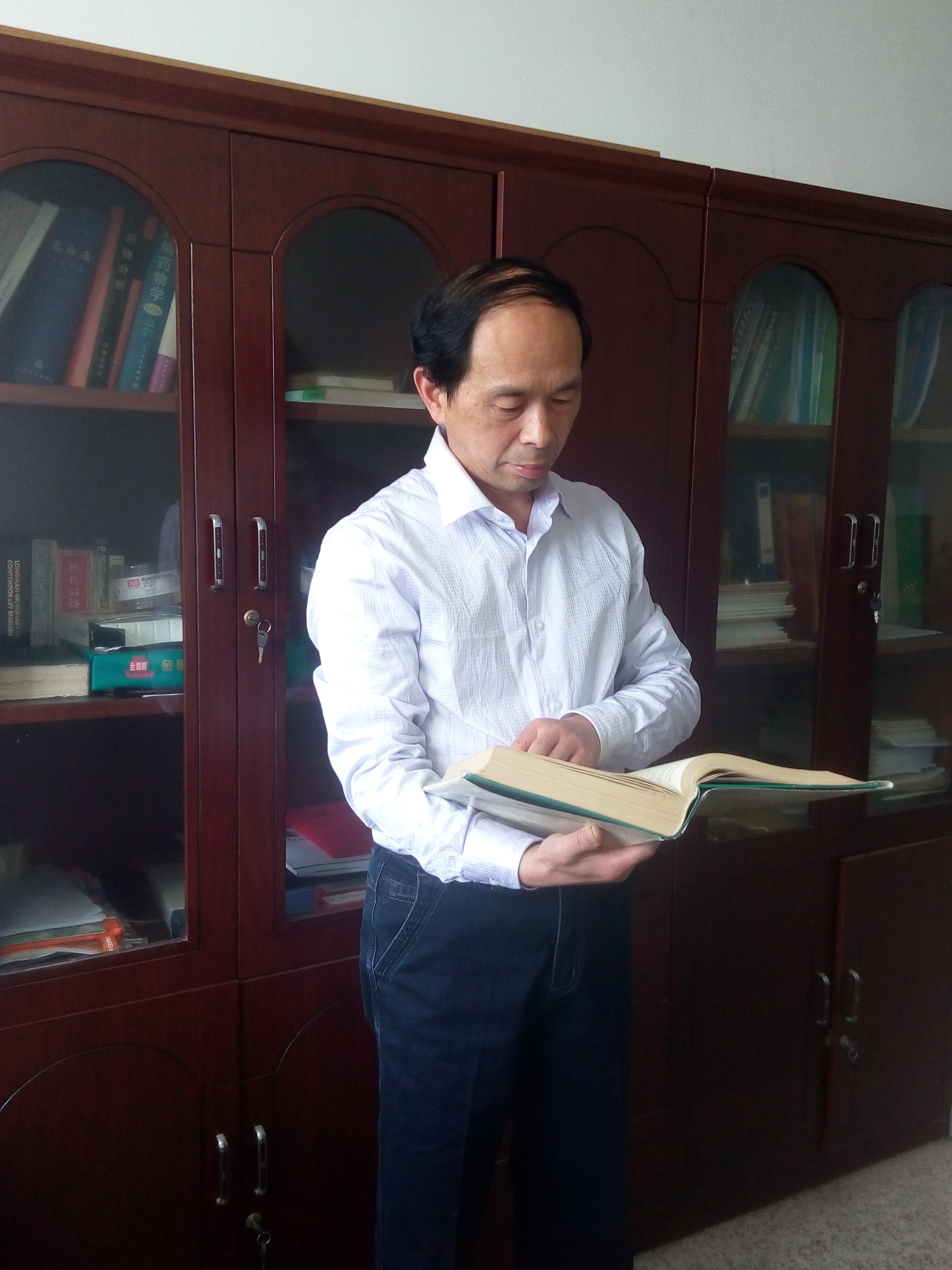 DING, QILONG
Associate Professor of pharmacology
Associate Dean of Experimental Center of Pharmacy
School of pharmacy
Phone: 86-25-86185303
Email: dqlcpu@163.com
Research Summary
Associate Professor DING teaches physiology and pharmacology in CPU. DING's research focuses on the mechanism of the internal environment imbalance in organism and effects of the imbalance on cardiovascular diseases, such as primary hypertension, hyperlipidemia, atherosclerosis,non-alcoholic fatty liver, insulin resistance and so on, especially reveals mechanisms of redox imbalance causing the diseases and drug intervention. Recently DING and his graduate students are investigating effects and mechanism of redox environment on equilibrium between endothelium-derived relaxing factors (EDRFs) and endothelium-derived constrictingfactors(EDCFs) .The results will give new ideal and principle to treat and prevent hypertension.
Education
1994-1998 Ph.D., pharmacology, China pharmaceutical University
1988-1991 M.S., basic medical science, Nanjing Medical University
1981-1986 B.S., clinical medical science, Tongji Medical University
Academic Experience
2005- Associate professor of pharmacology, Experimental Center of Pharmacy
1986-2005 Associate professor of pharmacology, Department of Physiology
Publications
1.Yan S, Zhang X, Zheng H, Hu D, Zhang Y, Guan Q, Liu L, Ding Q(*), Li Y(*).Clematichinenoside inhibits VCAM-1 and ICAM-1 expression in TNF-α-treated endothelial cells via NADPH oxidase-dependent IκB kinase/NF-κB pathway.Free Radic Biol Med. 2015, 78: 190-201.
2.Zheng HL, Yan SM, Hu DH, Zhang X, Zhang YT, Guan QH, Ding QL(*)Extracellular redox state regulates catecholamine biosynthesis in PC12 cells with insulin resistance. Hormone and Metabolic Research. 2014, 46(6): 412-8.
3.Hu DH, Peng J, Zhang X, Zheng HL, Yan SM, Zhang YT, Guan QH, Ding QL(*).Thyroid hormone exacerbates vasoconstriction in insulin resistance: The role of ONOO-. European Journal of Pharmacology. 2014, 5: 730: 41-50.
4.Xu Zhang, Simin Yan, Haili Zheng, Danhong Hu, Yongtian Zhang, Qinghua Guan, Qilong Ding(*). A Mechanism Underlying Hypertensive Occurrence in the Metabolic Syndrome: Cooperative Effect of Oxidative Stress and Calcium Accumulation in Vascular Smooth Muscle Cells. Horm Metab Res.2014, 46: 126–132.
5.Zhou Y, Lu N, Zhang H, Wei L, Tao L, Dai Q, Zhao L, Lin B, Ding Q(*), Guo Q(*).HQS-3, a newly synthesized flavonoid, possesses potent anti-tumor effect in vivo and in vitro. Eur J Pharm Sci. 2013, 49(4): 649-658.