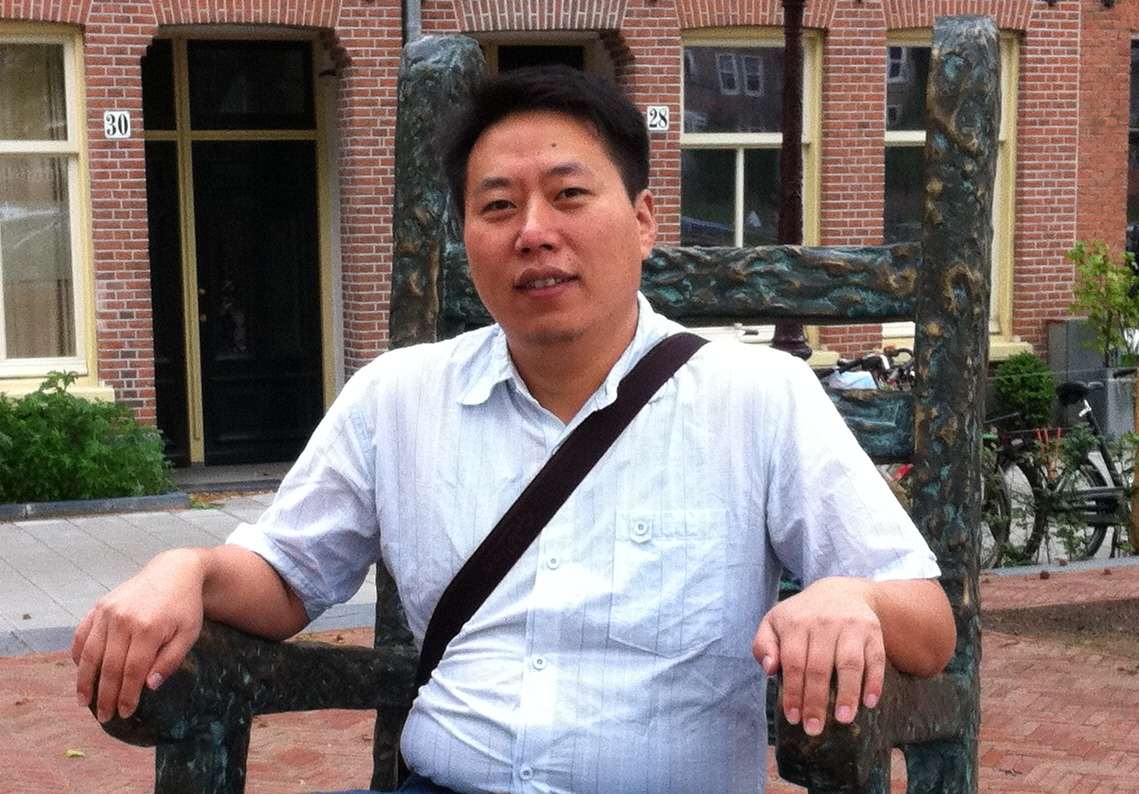 ZHANG, JIAN
Professor of Pharmacognosy
School of Traditional Chinese Medicine
Phone: 86-25-86185158
Email: 1020071849@cpu.edu.cn
Research Summary
Professor Zhang is engaged on the biotransformation, biocatalysis, and biocatalytic manufacture of active natural products. His main research areas are biological cultures involved in the structural modification of pentacyclic triterpenes and protoberberines and their potential activities evaluation. Besides the use of different optimization strategies for experimental design and process development the attention is directed towards intensive kinetic analysis of the reactions involved. The research focuses on glycosyltransferases that can make glycosidic bonds between sugar units (donors) and natural products (acceptors).
Education
2005 Ph.D., Pharmacognosy, China Pharmaceutical University
2000 B.S., Biotechnology and Pharmacy,China Pharmaceutical University,NanJing University
Academic Experience
2005-2009 Postdoctoral Fellow of State Key Laboratory of Pharmaceutical Biotechnology,Nan Jing University
Awards and Honors
2012 Fellowship of the Program for New Century Excellent Talents in University, Ministry of Education, China.
Publications
Xu Shao-Hua, Du Chen-Hui, Zhang Jian*, Yu Bo-Yang,Glycosylation and sulfation of emodin by Gliocladium deliquescens NRRL 1086,Chinese Journal of Natural Medicines, 2015, 13(10), 796-800.

Hai Xia Ge, Jian Zhang*, Li Lan Lu, Bo Yang Yu, Biotransformation of tetrahydroprotoberberines by Panax ginseng hairy root culture, Journal of Molecular Catalysis B: Enzymatic 2014,110, 133–139.

Chen Hui Du, Jian Zhang*, Shao Hua Xu, Xu Dong Wang, Jun Ping Kou, Bo Yang Yu, Exploring the glycosylation capabilities of Gliocladium deliquescens NRRL 1086 on hydroxyl benzophenones, Journal of Molecular Catalysis B: Enzymatic, 2014, 99, 85– 88.

Hai-Xia Ge, Ling Chen, Jian Zhang*, Jun-Ping Kou,Bo-Yang Yu*. Inhibitory effect of curcumin analogs on tissue factor procoagulant activity and their preliminary structure–activity relationships, Medicinal Chemistry Research, 2013, 22(7), 3242-3246.

Hai-Xia Ge, Jian Zhang*, Ling Chen,Jun-Ping Kou,Bo-Yang Yu. Chemical and microbial semi-synthesis of tetrahydroprotoberberines as inhibitors on tissue factor procoagulant activity. Bioorganic & Medicinal Chemistry. 2013,2(1), 62–69.

Hai-Xia Ge#, Jian Zhang#, Ying Dong, Kai Cui, Bo-Yang Yu, Unique biocatalytic resolution of racemic tetrahydroberberrubine via kinetic glucosylation and enantio-selective sulphation. Chemical Communications, 2012,48, 6127-6129.