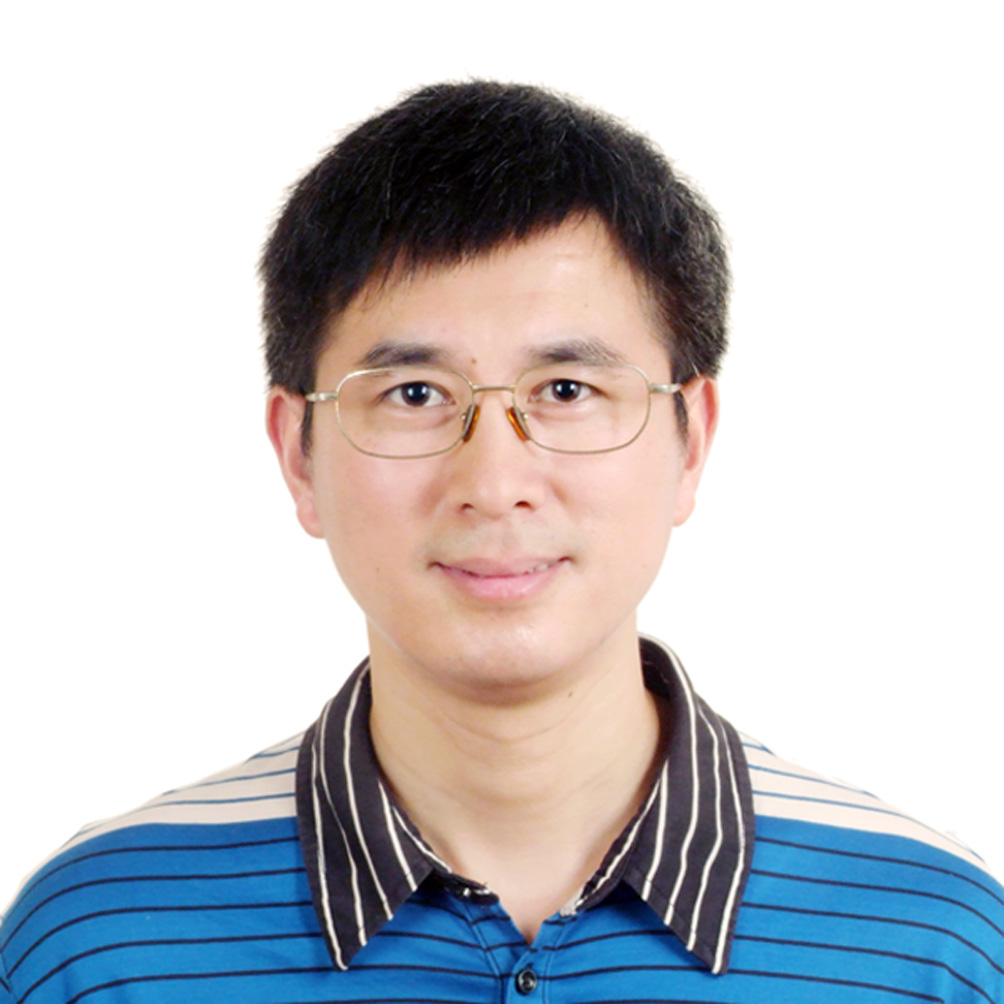 ZHANG, Jianjun
Associate Professor
School of Pharmacy
Email: myamicute@163.com
Research Summary
Dr. ZHANG's current research interests are in the fundamentals and characterizations of the solid state, optimization of the solid-state properties by pharmaceutical crystallology (e.g. cocrystals, amorphous and coamorphous), nanotechnology-based drug delivery systems (e.g. nanoemulsions, nanocrystals and nanosuspensions) as well as novel pharmaceutical techniques (e.g. spray drying, freeze drying, and supercritical fluid technologies). In addition to fundamental researches, Dr. ZHANG also devotes himself in pharmaceutical industry and focuses on the formation development & process optimization. Dr. ZHANG's researches in the above fields have generated over 40 original research papers (SCI) and more than 30 China patents. He is member of AAPS (American Association of Pharmaceutical Scientists) and also serving as journal reviewer for more than 10 international peer reviewed journals (e.g. Crystal Growth & Design, Molecular Pharmaceutics, International Journal of Pharmaceutics, etc).
Education
2002-2005 China Pharmaceutical University PhD in Pharmaceutics
1996-2000 China Pharmaceutical University Mphil in Pharmaceutics
1990-1994 China Pharmaceutical University BA in Pharmaceutics
Academic Experience
2006.4- present
Associate Professor, Department of Pharmaceutics, School of Pharmacy, China Pharmaceutical University
2013.6-2014.6
Visiting scholar, University of Minnesota, USA
2010.7-2011.12
Technical Director, Jiangsu Sihuan Bioengineering Co. Ltd.
2005.11-2006.8
Visiting scholar, Hong Kong Baptist University
2000.11-2002.3
CDER, China Food and Drug Administration
Awards
Wuxi AppTec Life science and Chemistry Award
Pharmacy Youth Award of Chinese Pharmaceutical Association
Middle-aged and YoungLeaders of Disciplines in Scienceof Jiangsu Province, China
Key Teacher of Qing Lan Project of Jiangsu Province
Representative Publications
Qian S, Heng W, Wei Y, Zhang J*, Gao Y. Coamorphous lurasidone hydrochloride–saccharin with charge-assisted hydrogen bonding interaction shows improved physical stability and enhanced dissolution with pH-independent solubility behavior. Cryst. Growth Des., 2015, 15 (6): 2920–2928

Ma K, Zhang Y, Kan H, Cheng L, Luo L, Su Q, Gao J, Gao Y, Zhang J*. Thermodynamic and kinetic investigation on the crucial factors affecting adefovir dipivoxil-saccharin cocrystallization. Pharm Res. 2014, 31(7):1766-1778.

Wei Y, Li L, Xi Y, Qian S, Gao Y, Zhang J*. Sustained release and enhanced bioavailability of injectable scutellarin-loaded bovine serum albumin nanoparticles. Int J Pharm. 2014, 476(1-2): 142-148.

Gao Y, Liao J, Qi X, Zhang J*. Coamorphous repaglinide-saccharin with enhanced dissolution. Int J Pharm. 2013, 450(1-2): 290-295.

Gao Y, Gao J, Liu Z, Kan H, Zu H, Sun W, Zhang J*, Qian S. Coformer selection based on degradation pathway of drugs: a case study of adefovir dipivoxil-saccharin and adefovir dipivoxil-nicotinamide cocrystals. Int J Pharm. 2012, 438(1-2): 327-335.

Zhang J, Gao Y, Qian S, Liu X, Zu H. Physicochemical and pharmacokinetic characterization of a spray-dried malotilate emulsion. Int J Pharm, 2011, 414(1-2):186-192.

Liu Y, Zhang J (contribution equally), Gao Y, Zhu J. Preparation and evaluation of glyceryl monooleate-coated hollow-bioadhesive microspheres for gastroretentive drug delivery. Int J Pharm, 2011, 413(1-2):103-109.

Zhang J, Lv H, Jiang K, Gao Y*. Enhanced bioavailability after oral and pulmonary administration of baicalein nanocrystal. Int J Pharm. 2011, 420(1):180-188.

Zhang J, Zheng Z, Gao Y*, Zhang Y. Spray-dried oil-in-water emulsion to improve the intestinal absorption and oral bioavailability of ZLR-8, a nitric oxide-releasing derivative of diclofenac. J Pharm Pharmacol, 2011, 63(12):1531-1538.

Zhang J, Liu D, Huang Y, Gao Y, Qian S. Biopharmaceutics classification and intestinal absorption study of apigenin. Int J Pharm, 2012, 436(1-2): 311-317.