(Online Facility Sharing Platform Put into Use at China Pharmaceutical University)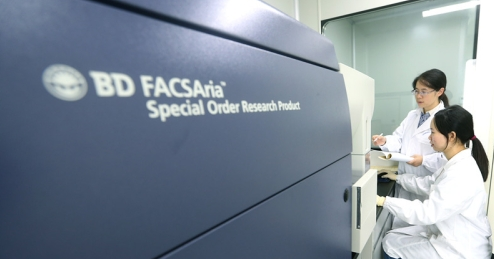 Sep. 26, 2017, Nanjing: Researchers at China Pharmaceutical University now may get access to a host of specialized instruments and services in such disciplines as Analytical Chemistry, Molecular Biology and New Drug Safety Evaluation. Some of the facilities are available to researchers from outside.
With only a few clicks, applicants can uncover facilities available just 30 minutes ahead of time, with only one-third of the fees compared with commercial facility rental. Half of the University's facilities are open for online reservation, including the very expensive ones such as HPLC, NMR, cell incubator, flow cytometer, etc. The overall use of facilities has increased to 10 hours per day in average.
The asymmetry of investment and research output has been an old question for universities. Each year, billions of RMB may be invested on lab equipment, but a recent nationwide survey shows nearly one-third of the research facilities are "in an idle state." Meanwhile, nearly half of young faculty have to find solutions by commercial means.
"Facility sharing is quite common in developed countries. When one university or institution buys a cutting-edge scientific research facility, other local universities or institutions will not buy a second one." said Prof. ZHOU Ping, person in charge of the molecular biology platform.
"This is good news for start-ups as well as small and medium-size enterprises." said Ms. HE Zhiyan, researcher at Nanjing Moji Biotechnology Development Co., Ltd. "Quite a lot of our work is experimental, but the cost of facilities is usually huge and, therefore, beyond small companies."
Up to now, many universities and institutions in Nanjing, including Nanjing University, Southeast University, Nanjing First Hospital and a number of pharmaceutical companies, have established a close working relationship with the Facility Sharing Platform at China Pharmaceutical University. The University will establish more research platforms as part of its 13th Five-year Plan, according to CPU's president LAI Maode.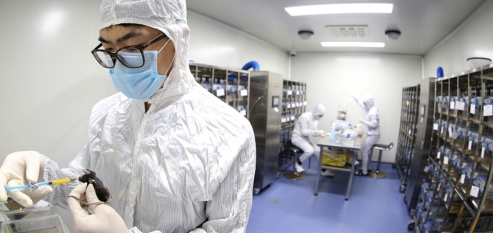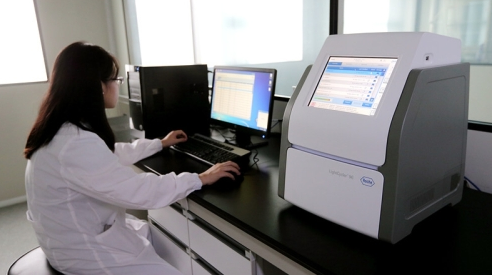 Written by: LIU Qi, Section of International Students, China Pharmaceutical University
Proofread & Edited by SHI Zhixiang, Deputy Director, Office of International Exchange & Cooperation, China Pharmaceutical University