Sep.20, 2018: Zhenping County has become the champion of poverty alleviation in Shaanxi Province, after being aided by China Pharmaceutical University's herbal medicine development project for consecutively six years.
Zhenping County is located at the most southern tip of Shaanxi Province, with a forest coverage rate of 86.4% and abundant natural resources. A large number of field visits by CPU's team of pharmacists found that there are more than 420 kinds of Chinese medicinal herbs suitable for planting, and more than 400,000 mu of land suitable for planting. It is a rare treasure trove of Chinese medicine.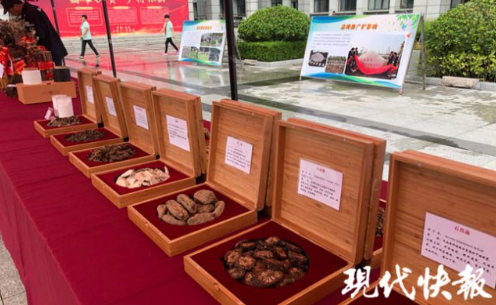 "We send more than 30 faculty members and students each year, set up 500,000 research funds every year, send experts and professors to serve as deputy magistrates of science and technology, and work on the Chinese herbal medicine planting industry in Zhenping County." said Professor XU Hui, secretary of the Communist Party Committee of CPU: "In the past six years, we have changed the past extensive cultivation of medicinal materials, low market share of products, and poor income of farmers. In the future, we will continue to help local people, not only out of poverty but also get rich."
With the scientific methods applied to planting, the local Chinese herbal medicinesCoptis chinensis Franch and Scrophulariae were certified by GAP and by the National Geographical Indications and became a "star product". In 2018, another leading enterprise built a Chinese medicine granule preparation factory in Zhenping County to process high-quality Chinese medicinal materials.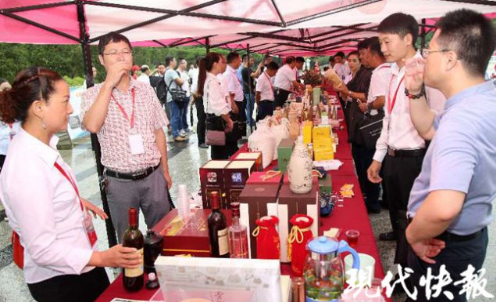 In addition, in Sep. 20, 2018, a special Chinese medicine industry investment promotion conference was held in China Pharmaceutical University. The exhibits were all from Zhenping County, attracting hundreds of pharmaceutical companies to purchase. during the investment promotion process, many companies pay special attention to local health care projects and health tourism. "In the future, we will develop other industries and drive more people to enjoy the welfare of "Bashan Medicine Township." said Li Ping, the county magistrate of Zhenping County, said.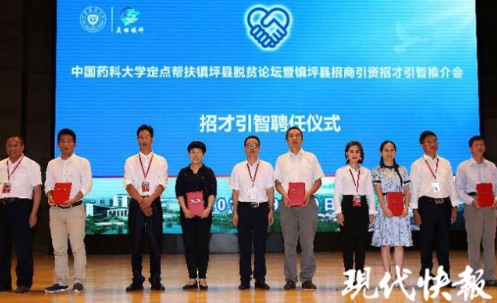 Translated from the original text http://news.cpu.edu.cn/8a/46/c253a100934/page.htm
By LIU Qi, School of International Education