China Pharmaceutical University might be the first education institute in the region to introduce the games of fencing, golf and archery for its students. The courses have won popularity among students since 2007.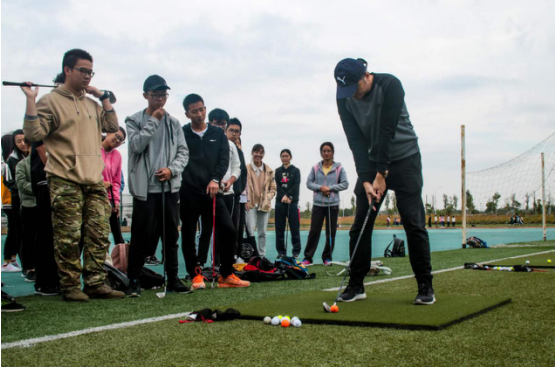 Golf, known as the "Aristocratic Game" is one of the earliest "hobby courses" offered by China Pharmaceutical University. The golf course has a history of 10 years. The number of students in each class is strictly limited so the course selection has been highly competitive. The teaching content includes free swing practice and on-site practice. The University prepares the equipment for the students, and the course is conferred by professional coaches in weekends to avoid accidental injury to the crowd.
Golf coach Li Ruike said: As a gentleman's sport, golfers should show a polite and courteous spirit at all times. The golf course offered by China Pharmaceutical University aims to guide these young adults to be polite, modest, and understanding.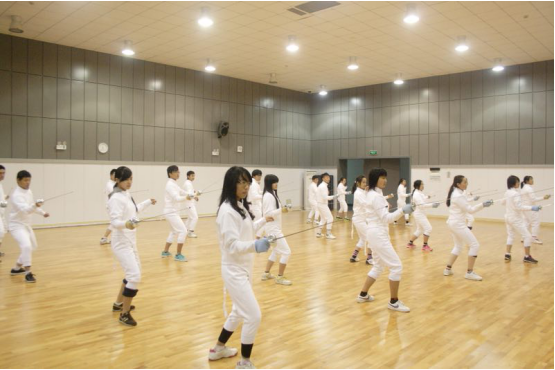 Fencing is another unique and eye-catching game, introduced by CPU to its students since 2012. The course content includes foil, Sabre and Epee. Wu Zongxi, instructor of CPU physical education department said: In short term, fencing can improve students' thinking ability because people continuously think about the tactics and become as flexible as courageous. A long-term practice improves body control, endurance, reaction, and pressure resistance.
The fencing course of CPU has earned a reputation. In the first Jiangsu Provincial University Fencing Championship, Feng Danyi, a CPU graduate, won the second place in the men's personal ranking.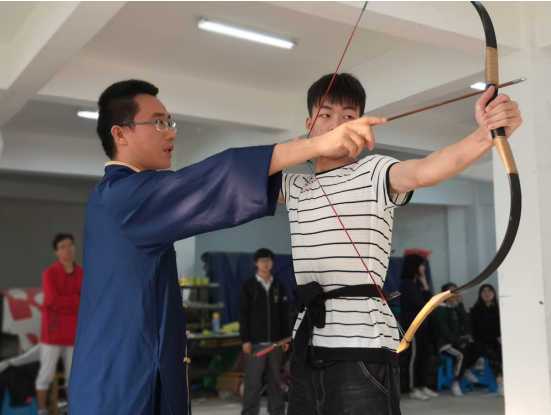 "Be quiet and elegant when you draw and aim, be calm and slow after you loose." With the instructions of the archery coach Liu Su, dozens of student archers shoot arrows one after another. As one of the "six arts" promoted by Confucius, archery has also won popularity among CPU students. Liu Su, an associate professor and also archery instructor of CPU Physical Education Department, said: Since the late 1950s, recurve bow has been introduced as China takes part in the Olympic Games, when the traditional archery start to be lost, and it was only in recent years that people learned the importance of cultural heritage. Only three universities in Jiangsu Province offer this course, and China Pharmaceutical University is one of them.
Ji Naiwang, Director of the CPU Physical Education Department, said that sports should be hilarious, caters different needs and hobbies and cultivates young adults' habit of physical exercise. "That is the real meaning of physical education." He said: "It is also why CPU offers niche courses to its students."
Translated from the original news article http://news.cpu.edu.cn/8d/a4/c253a101796/page.htm by LIU,Qi (School of International Education)