Nov.16-17, 2018: The First International Symposium on Development of Pharmacy Schools was held at China Pharmaceutical University. Presidents and deans from over 40 world's top-level pharmacy schools gathered on this global platform to discuss the future prospects in pharmaceutical research and education.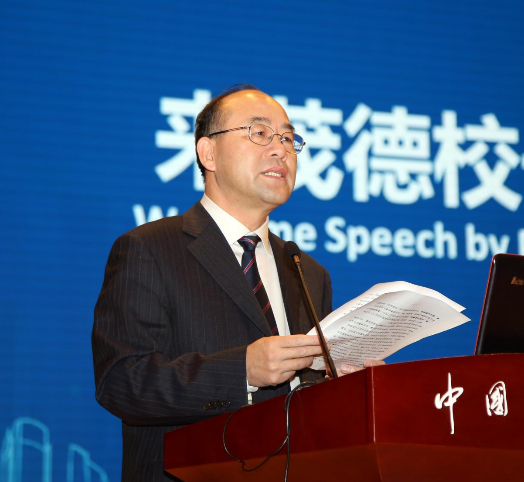 Speech by CPU President & academician of German Academy of Sciences, Prof. LAI Maode
In his speech, CPU president LAI Maode said: "In order to go hand in hand with the ever-changing world pattern and to continuously expand the scope of the health field, we have decided the theme of the forum to be 'Exploration and Education of Pharmacy Schools'. This forum will provide a platform for networking among the presidents of world-renowned institutions, to deeply analyze the new directions and challenges of pharmacy schools. In these two days, we will discuss the discovery and development of drugs, the improvement of pharmacy courses, the cultivation of innovative ability, the development of clinical pharmacy practice, the exchange of faculty and students, the cooperation between academics and industry, and other on-going reforms of pharmacy schools.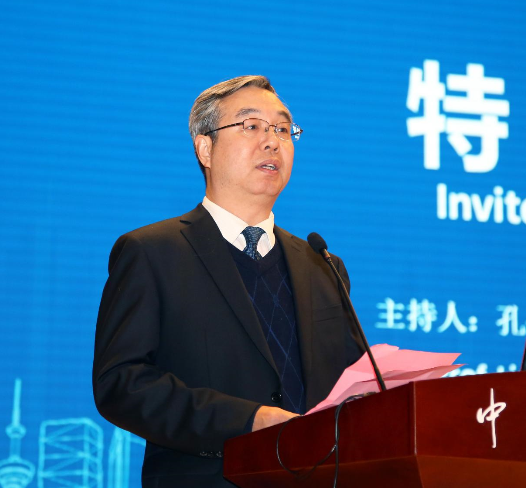 The symposium was presided over by Prof. KONG Lingyi, Vice President of CPU.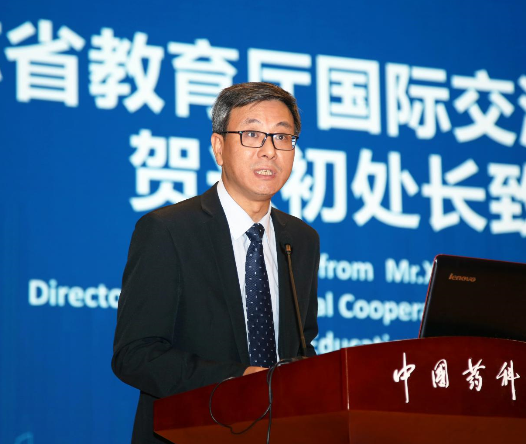 Speech by HE Xingchu, Director of the International Cooperation and Exchange Division of the Education Department of Jiangsu Province
In his speech, Mr. HE Xingchu said that promoting international communication capacity is also an important task for universities, just as General Secretary XI Jinping pointed out in his report of the 19th National Congress. International exchanges and cooperation has become the fifth major function of university. The globalization of pharmaceutical education has become an inevitable trend of our national development and higher education. Only through effective international exchanges and cooperation, placing ourselves in the big pattern of international higher education can truly make China's pharmaceutical education stand in the world's first-class schools while keep our own distinctive characteristics. Today, more than 40 leaders from 12 countries and regions around the world gathered together to exchange ideas, brainstorm, and contribute to the globalization of pharmaceutical education.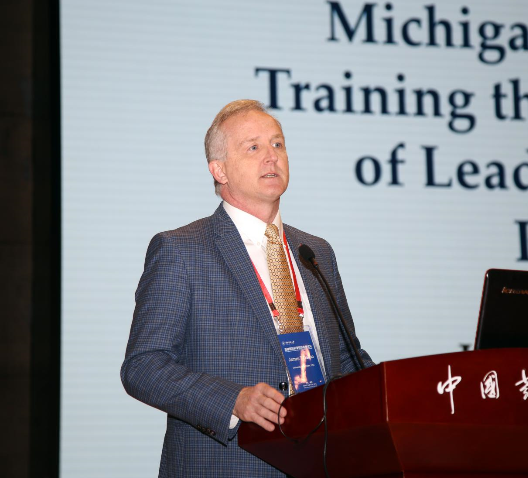 Speech by Prof. James T Dalton from University of Michigan
On the first day, 13 professionals and experts made speeches on curriculum setting and program administration which attracted more than 500 faculty and students.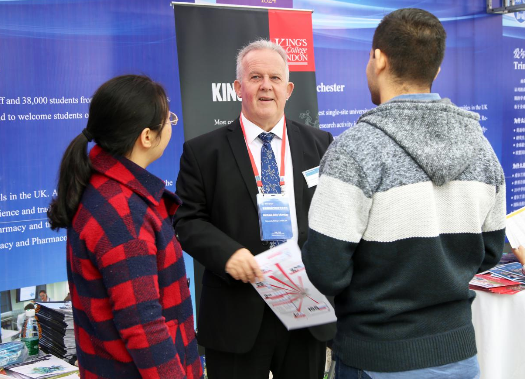 The Question and Answer Session between experts and students
On the second day's round table session, move than 40 leaders from China Pharmaceutical University, University of Michigan, University of Minnesota, Monash University, University College London, Leiden University, Kyoto Pharmaceutical University, Seoul National University, the Chinese University of Hong Kong, Macao University of Science and Technology, Peking University, Zhejiang University, Fudan University, Sichuan University, Shandong University, Shenyang Pharmaceutical University, Sun Yat-sen University, Huazhong University of Science and Technology, etc., participated in the discussions on "Innovative research models for drug discovery and development", "Educational model for future pharmacy talents", "International Pharmacy Organization and Cooperation" and other topics. Participants also discussed the specific content of the "International Pharmaceutical College Development Alliance" framework.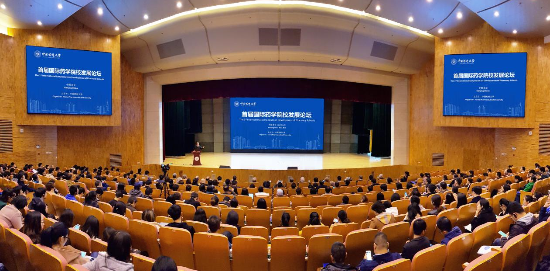 The Symposium
As this event is held during CPU's 82nd Anniversary, participants and representatives also visited CPU's Pharmacy Museum and its National Experimental Teaching Demonstration Center of Pharmacy with great interest.
The symposium has received a lot of media attention. President LAI Maode said in a media interview: "With the advancement of China's pharmaceutical industry, the number of clinical pharmacists will gradually increase. The cultivation of pharmacy talents should be patient-oriented, demand-oriented, and meet regional and national needs. In the future, China's pharmaceutical education will develop in two aspects. While training researchers for enterprises, the training of clinical pharmacists should also be strengthened to promote reasonable drug use, and better serve patients."
Written by ZHENG Shiyi, WANG Yatian
Photos by CUI Jiayue
Translated by LIU Qi
Contributed by School of Pharmacy, Office of International Education & Cooperation