March 25, 2019, Nanjing: The first cherry blossom festival of China Pharmaceutical University (hereinafter "CPU") kicks off at the Cherry Blossom Garden of Jiangning Campus. The garden covers an area of more than 20,600 square meters and has 1,286 cherry blossom trees of different kinds.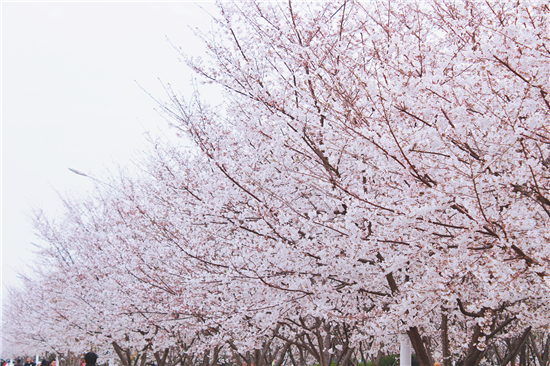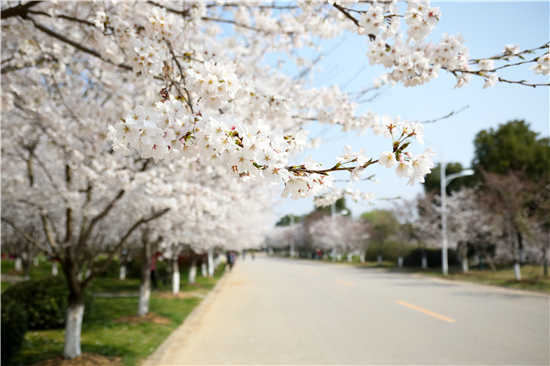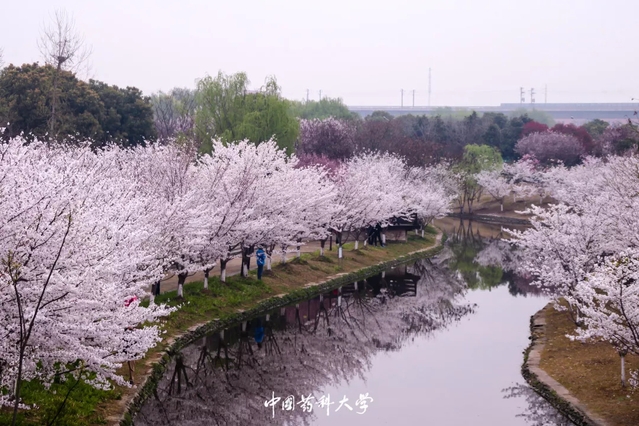 The festival opens to the public free of charge and becomes a new attraction to Nanjing citizens. Citizens can register their ID card or deposit vehicle license at CPU main gate to watch the flowers orderly.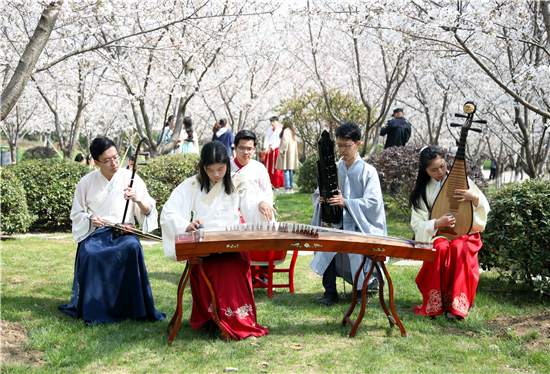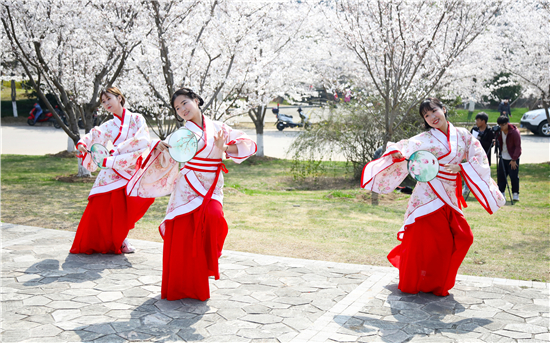 CPU's students dressed in Hanfu (Han Chinese clothing) play traditional Chinese music instruments in the garden. "It is an activity to strengthen cultural confidence and is an intrinsic part of education." said ZHANG Shiying, CPC Party Secretary of School of Pharmacy.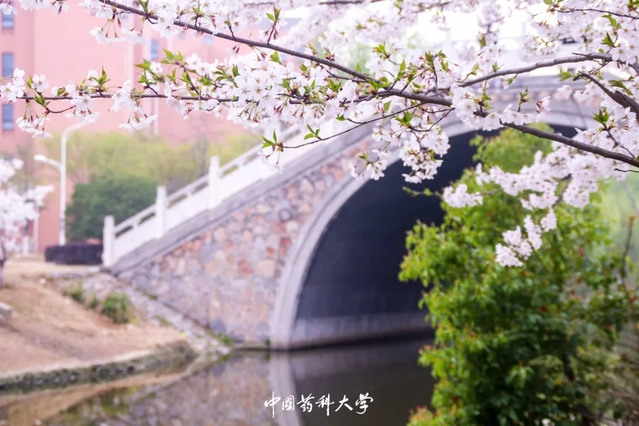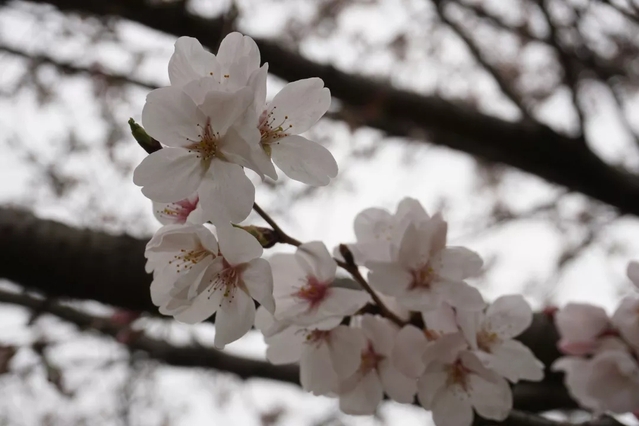 In addition, the pastry chef of CPU canteen made a limited number of cherry blossom cakes for students during the festival.
The festival is sponsored by CPU Logistics Office and the Youth League Committee, and is hosted by the School of Pharmacy.
Source: March 25, 2019 Central Radio and Television General Station International Online
Correspondent: JIANG, Chen