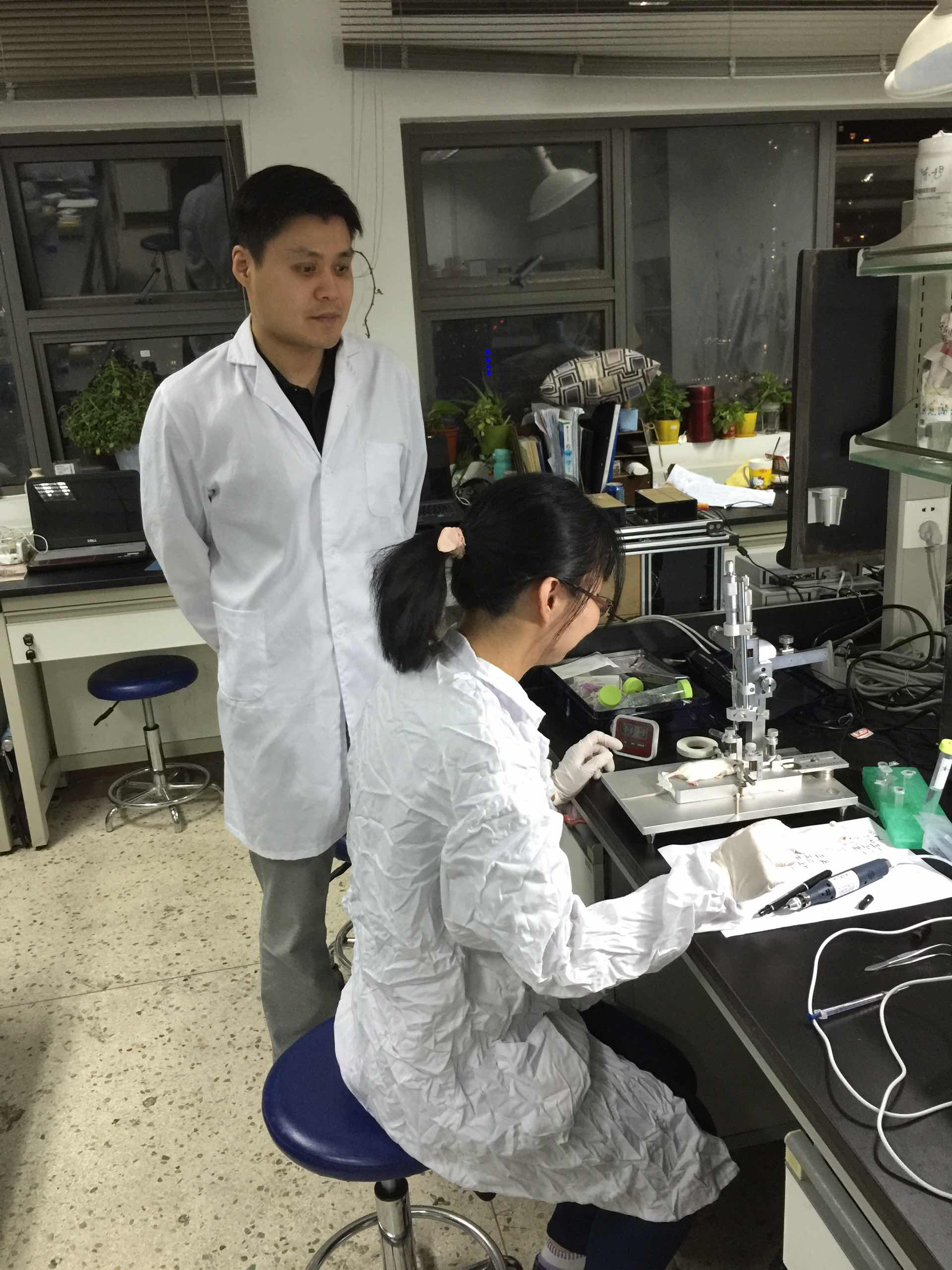 WU, LIANG
Associate Professor of Pharmacology
Jiangsu Key Laboratory of Drug Screening
Phone: 86-25-83271099
Email: 1020132373@cpu.edu.cn
Research Summary
Professor WU's research focuses on Cancer Immunology and targeted drug development. He has been doing research on the effect of IL-21 on EBV positive DLBCL. Targeted drug development against cancer is his research interest as well. He is currentlydeveloping small molecules to restore the function of P53 in cancer cells.
Education
2013 Ph.D., Cancer Immunology, karolinska Institutet
2007 M.S., Molecular cell Biology,Uppsala University
1993 B.S., Biotechnology, Nanjing Normal University
Academic Experience
2016- Associate Professor of Pharmacology, Jiangsu Key Laboratory of Drug Screening
2013-2015 Senior Research Scientist of Pharmacology,Jiangsu Key Laboratory of Drug Screening
Publications
Epstein-Barr virus infection. Immunology. 127(4): 549-57, 2009.
Latency type-dependent modulation of Epstein-Barr virus-encoded latent membrane protein 1 expression by type I interferons in B cells. J Virol. 86(8): 4701-7, 2012.
Type I interferons directly down-regulate BCL-6 in primary and transformed germinal center B cells: differential regulation in B cell lines derived from endemic or sporadic Burkitt's lymphoma. Cytokine. 57(3): 360-71, 2012.
EBV counteracts IL-21-induced apoptosis in an EBV-positive diffuse large B-cell lymphoma cell line. Int J Cancer. 133(3): 766-70, 2013.