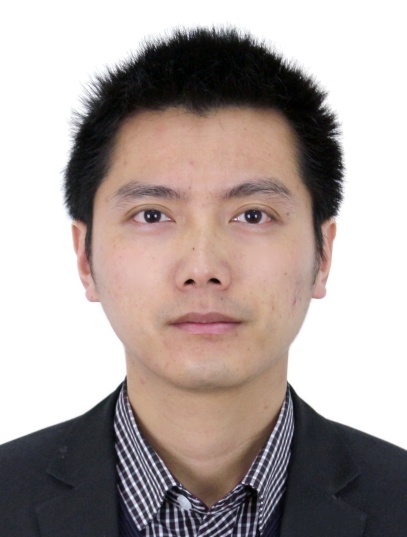 HUANG, ZHANGJIAN
Associate Professor of Medicinal Chemistry
Institute of Pharmaceutical Research
Phone: 86-25-83271072
Email: zhangjianhuang@cpu.edu.cn
Research Summary
Nitric oxide (NO) is a potent and multifaceted bioregulatory agent. Professor HUANG's research focuses on NO-based drug studies and discoveries for the intervention of pulmonary arterial hypertension, glaucoma, ischemic disease and cancer. His research is aimed at finding ways (new protection strategy for NO donor, nanoparticles, topical administration, and development of nitrite donor) to target NO to specific sites in the body for important research and/or therapeutic applications.
Education
2009 Ph.D., Medicinal chemistry, China Pharmaceutical University
2004 B.S., Medicinal chemistry, China Pharmaceutical University
Academic Experience
2013- Associate Professor of Medicinal Chemistry, China Pharmaceutical University
2009-2012 Postdoctorate in Medicinal Chemistry, Faculty of Pharmacy and Pharmaceutical Sciences, University of Alberta, CANADA
Awards and Honors
2014 CPA-Servier Young Investigator Awards in Medicinal Chemistry, Chinese Pharmaceutical Associate
2013 New Century Excellent Talents in University, Ministry of Education
2009 Eli Lilly Asia Outstanding Graduate Thesis Award,Eli Lilly And Company.
Publications
Huang Z*, Zhang Y*, et al. J. Med. Chem. 2016, 59 (5): 1747–1760.

Huang Z*, Zhang Y*, et al. J. Med. Chem. 2015, 58, 4506. IF 5.6

Huang Z*, Zhang Y*, et al. J. Med. Chem. 2015, 58, 2452. IF 5.6

Han C, Huang Z, Zhang Y*, et al. J. Med. Chem. 2013, 56, 4738. IF 5.6

Fu J, Huang Z, Zhang Y*, et al. J. Med. Chem. 2013, 56, 4661. IF 5.6

Huang Z, Knaus EE*, et al. J Med. Chem. 2012, 55, 10262. IF 5.6

Huang Z,Knaus EE*, et al. J. Med. Chem. 2011, 54, 1356. IF 5.6

Huang Z, Knaus EE*, et al. Org. Lett. 2011, 13, 1178. IF 6.1

Ding Y, Huang Z, Zhang Y*, et al. Chem. Commun. 2011, 47, 9495. IF 6.4

Huang Z, Zhang Y*, et al. Chem. Commun. 2009, 13, 1763. IF 6.4